$33,000
B 2014 15.3HH (1.60M)
Dark Angel – Beatrix Potter (Cadeaux Genereux)
Inc GST Payment on Live Foal (conditions apply). Standing at Kelvinside, NSW
A G2-winning juvenile and dual G1-winning three-year-old, crowned World Champion Sprinter and Timeform rated 132 – higher than all six The Everest winners: Nature Strip (131), Classique Legend (128), Redzel (126), Yes Yes Yes (125), Giga Kick (124), Think About It (127).
Harry Angel's first crop realised three individual Stakes-winning juveniles. Currently leading second-season sire by Stakes winners, including Stakes-winning juvenile and G1-winning three-year-old Tom Kitten, G1-placed dual Stakes winner Arkansaw Kid plus G2 winner Stretan Angel.
Everything working for you: an outcross, covered full books across all five seasons, his first-crop yearlings sold to $460,000 and second-crop yearlings in 2023 sold to $400,000 with a 100 percent clearance rate of Book 1 yearlings.
Best progeny
His winning offspring
Video footage
Watch him go:
see him at his best
July Cup (G1), 6f, Newmarket, 15 Jul 2017
Sprint Cup (G1), 6f, Haydock Park, 09 Sep 2017
Sandy Lane S (G2), 6f, Haydock Park, 27 May 2017
Mill Reef S (G2), 6f, Newbury, 17 Sep 2016
Duke Of York S (G2), 6f, York, 16 May 2018
Watch THEM go:
big wins by his offspring
Special insights:
interviews, expert opinion and more
See the full playlist on YouTube
Pedigree
HARRY ANGEL

DARK ANGEL

ACCLAMATION

ROYAL APPLAUSE

WAAJIB

FLYING MELODY

PRINCESS ATHENA

AHONOORA

SHOPPING WISE

MIDNIGHT ANGEL

MACHIAVELLIAN

MR PROSPECTOR

COUP DE FOLIE

NIGHT AT SEA

NIGHT SHIFT

INTO HARBOUR

BEATRIX POTTER

CADEAUX GENEREUX

YOUNG GENERATION

BALIDAR

BRIG O'DOON

SMARTEN UP

SHARPEN UP

L'ANGUISSOLA

GREAT JOY

GRAND LODGE

CHIEF'S CROWN

LA PAPAGENA

CHEESE SOUP

SPECTACULAR BID

AVUM
DARK ANGEL (IRE) (Grey 2005-Stud 2008). 4 wins at 2, £341,305, Newmarket Middle Park S., G1,
Newbury Mill Reef S., G2, York St Leger Yearling Sale 2YO S., Chester Turftv.co.uk 2YO S., 4th
Newmarket July S., G2. Sire of 1,407 rnrs, 915 wnrs, 100 SW, 65.1% winners, 7.1% Stakes winners
inc. Harry Angel, Battaash, Mecca's Angel, Lethal Force, Persuasive, Raging Bull, Althiqa, Angel
Bleu, Hunt, Alfareeq, Ardhoomey, Sovereign Debt, Real World, Happy Power, Estidhkaar, Indie
Angel, Birchwood, Gutaifan, Berkshire Shadow, etc.
1st dam:
BEATRIX POTTER, by Cadeaux Genereux. Placed in Ireland. Three-quarter-sister to WATHAB,
      half-sister to XTENSION, A Huge Dream (dam of MRS GALLAGHER), Triggers Broom (dam
      of SUPREMACY), Goodnight and Joy (dam of WHITE LAVENDER). Dam of 7 named foals,
      6 to race, 4 winners, inc:- 
  HARRY ANGEL (c Dark Angel) 5 wins. Champion. See race record.
  PIERRE LAPIN (g Cappella Sansevero)) 3 wins -2 at 2-at 6f, 1m to 2022,Newbury Mill Reef S.,
        G2, Haydock British Stallion Studs 2YO S.
  Fanciful Tale (f by Dark Angel) 2 wins at 1300m to 2022, Deauville Prix de la Pigeonniere, 2d
        Deauville Prix des Chaumieres, ParisLongchamp Prix de la Chaussee.
2nd dam:
Great Joy, by Grand Lodge. Winner at 1400m in Germany, 2d Düsseldorf Düsseldorfer BMW
     Preis, L. Half-sister to A LA CARTE, Bally Souza (dam of WATHAB). Dam of 9 named
     foals, 8 to race, 4 winners, inc:-
  XTENSION (c Xaar) 4 wins-2 at 2-from 1200m to 1600m, £125,832, €80,220, HK$28,034,500,
      550,500Dhs, HKJC BMW Champions Mile, G1-twice, Goodwood Vintage S., G2, 2d Royal
      Ascot Coventry S., G2, HKJC Stewards' Cup, L, Sha Tin Trophy, L, Mercedes-Benz Hong
      Kong Derby, L, Citibank Hong Kong Gold Cup, L, Mercedes-Benz Hong Kong Classic Mile,
      L, 3d Chantilly Prix Jean Prat, G1, Newmarket Dewhurst S., G1, Cathay Pacific Hong Kong
      Mile, G1, HKJC BOCHK Wealth Management Jockey Club Mile, G2, Citibank Hong Kong
      Gold Cup, L, 4th The Two Thousand Guineas, G1. Sire.
  A Huge Dream (f Refuse to Bend) 2 wins at 1200m, €90,760, Chantilly Prix de Survilliers, 2d
      Chantilly Prix de Bonneval, L, Deauville Prix de Cagny. Dam of-
    MRS GALLAGHER (f Oasis Dream) 4 wins-2 at 2-to 5½f, Naas Polonia S., L, Bath Lansdown
         S., L, Ascot Godfrey Tabiner 2YO Fillies' S., 3d Newbury St Hugh's S., L.
  Triggers Broom. Placed at 2 in GB. Dam of-
    SUPREMACY (c Mehmas) 3 wins at 2, £157,257, Newmarket Middle Park S., G1, Goodwood
            Richmond S., G2.
   Goodnight and Joy. Unraced. Dam of-
      WHITE LAVENDER (f Heeraat) 2 wins at 5f, 5¾f, £34,160, €127,985, to 2022, Bath Lansdown
             S., L, 2d ParisLongchamp Prix de l'Abbaye de Longchamp, G1, Tipperary Abergwaun S., L,
             3d Chantilly Prix du Gros-Chene, G2, 4th ParisLongchamp Prix du Petit Couvert, G3,
            Curragh Waterford Testimonial S., L.
3rd dam:
CHEESE SOUP, by Spectacular Bid. Unraced. Half-sister to MINNEAPPLE, BARONESS DIRECT,
      LYPHARD'S PRINCESS (dam of PRIVATE MAN). Dam of 11 named foals, 9 to race, 5 winners,
      inc:-
  A LA CARTE (f Caerleon) 2 wins at 1m, Ascot October S., L, Insulpak S., 3d Sandown Atalanta S.,
      L, 4th Ascot Rosemary H., L, Goodwood Oak Tree S., L. Producer.
  Great Joy (f Grand Lodge) Winner. See above.
  BALLY SOUZA (f Alzao) 2 wins at 11f, 1½m in GB. Dam of-
     WATHAB (Cadeaux Genereux) 2 wins at 2, €149,539, US$10,200, Curragh Round Tower S.,
           L, Sara Lee 2YO S., 2d Curragh National S., G1, Leopardstown Tyros S., L, 3d Curragh
           International S., G3, Leopardstown Rochestown S., L, 4th Curragh Futurity S., G2. Sire.
Pedigree notes
Harry Angel is a brilliant sprinter, the archetype of the ideal Australian stallion prospect, very much in the mould of quality speed horses such as the mighty Star Kingdom whose extremely high Timeform rating of 131 was lower than Harry Angel's spectacular 133.
Harry Angel was a front-running sprinter with a very high cruising speed who could lead or trail a hot pace but then was able to unleash an explosive turn of foot to finish off. This is a formula for stallion success, particularly in Australia following in the tradition of sires such as Star Kingdom, Biscay, Bletchingly, Danehill, Redoute's Choice, Snitzel and Exceed And Excel.
Harry Angel has fully delivered on this promise with over 5% Stakes winners to runners in Europe and is currently the equal-leading first season Australian sire of stakes winners (3), second by individual winners (8) and third by earnings ($1,115,420).
Breeders and owners like what they see, he served his best and biggest book in his fourth season in 2022, always a great sign.
G1 Statistics
Harry Angel's sire Dark Angel has left 14 G1 winners to date.
Four are out of Danzig-line mares, three of those from the Green Desert branch which has given us I Am Invincible, and with one out of a Choisir mare from Danehill's branch.
Three are out of mares by sons of Giant's Causeway, with two of those out of Shamardal mares.
Three are out of Mr Prospector-line mares.
Best Nicks
Harry Angel is off to a flying start as a sire of Stakes winners. His EIGHT Stakes winners to date are out of mares by Exceed And Excel, Galileo, Street Cry, New Approach, Showcasing, Bernardini, Dansili and Iffraaj. This is a good spread of mares by the major Northern Dancer and Mr Prospector sire lines.
Harry Angel is Australia's equal-leading first-season sire of three Stakes winners as follows:
ARKANSAW KID – dam by Exceed And Excel (by Danehill), second dam (by Straight Strike by Mr Prospector)
TOM KITTEN – dam by Street Cry (Mr Prospector line), second dam by Encosta De Lago (Sadler's Wells line)
STRETAN ANGEL – dam by Bernardini (Seattle Slew line), second dam by Fusaichi Pegasus (Mr Prospector line)
Inbreeding / Linebreeding options
The best candidates for inbreeding to Harry Angel are Machiavellian and Try My Best, his broodmare sire and tail-male ancestor, respectively. Machiavellian's third dam is a half-sister to Natalma who is the dam of Northern Dancer and third dam of Danehill. Try My Best, sire of Waajib who established this emerging sire line, is the sire of Last Tycoon whose dam is Sex Appeal, a daughter of Best In Show.

The Last Tycoon sire line is thriving in Australia via Written Tycoon, offering opportunities to inbreed to the full brothers Try My Best and Last Tycoon. This cross is already responsible for G1 winners Alligator Blood, Startantes and Marsha (by Dark Angel out of a Marju mare). This pattern has already appeared in Harry Angel's Australian Stakes winner TOM KITTEN who is inbred to Machiavellian and also descends from Best In Show who is his sixth dam.

However, the horse that ties Machiavellian and Try My Best together is Redoute's Choice who is by Danehill, a sire from the same family as Machiavellian and who traces directly to Best In Show as his fourth dam.
The Redoute's Choice / Last Tycoon cross, featuring inbreeding to Best In Show, has been the Champion Sire's most successful, with the phenomenal statistics of 36 runners, 10 Stakes winners (27.77% Stakes winners to runners) including THREE G1 winners (30% G1 winners to Stakes winners). This all indicates strongly that mares by Redoute's Choice and sons, or mares by Written Tycoon and sons look good choices for Harry Angel. The Redoute's Choice option also brings in the Danehill / Danzig sire line which has been so successful when crossed with Dark Angel and Harry Angel.
Strategy One
Mares from the Green Desert and Danehill branches of the Danzig line have crossed well with both Harry Angel and his sire Dark Angel. Mares by I Am Invincible, Redoute's Choice, Exceed And Excel and Choisir (or their sons) look great candidates to produce Stakes winners by Harry Angel.
Strategy Two
The Mr Prospector line has also crossed well with both Harry Angel and Dark Angel generally so mares by Machiavellian, Street Boss, Dubawi, Elusive Quality or Pride Of Dubai (just to name a few) look like favourable options.
Strategy Three
The Giant's Causeway line, particularly via Shamardal has crossed well with Harry Angel's sire Dark Angel. Mares by Shamardal, Lope De Vega or Belardo would replicate this strong nick.
Conformation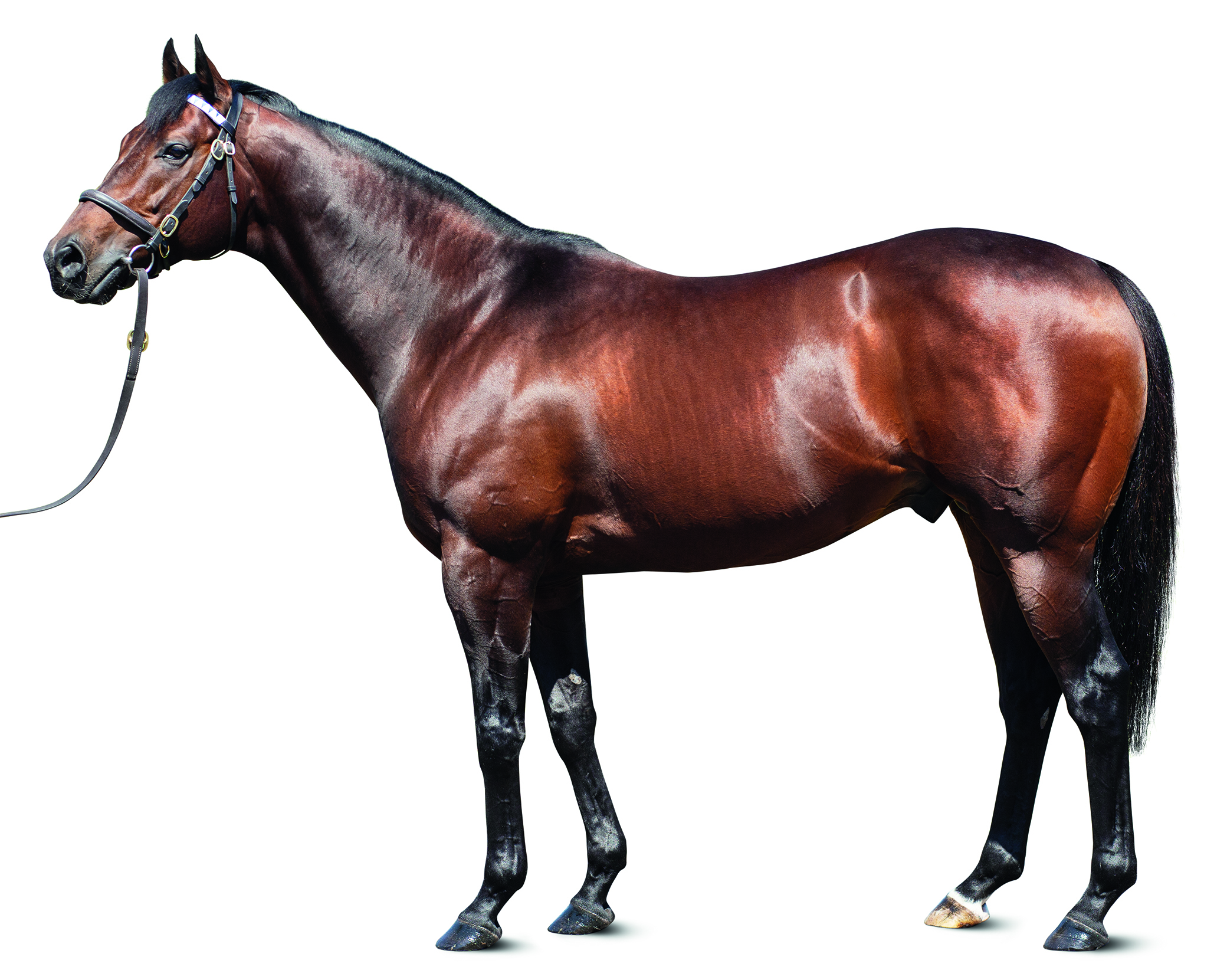 Race record
His successful career
| | | | | | |
| --- | --- | --- | --- | --- | --- |
| Age | Starts | 1st | 2nd | 3rd | Earnings |
| Two | 2 | 1 | 1 | - | £44,843 |
| Three | 6 | 3 | 2 | - | £617,395 |
| Four | 4 | 1 | 1 | - | £211,266 |
| Total | 12 | 5 | 4 | - | £873,504 (A$1,696,461) |
At 2
1st

Mill Reef S (G2), 1,200m, Newbury, by 2½l, beating Perfect Angel, Global Applause, Grey Britain, Unabated, Legendary Lunch.
At 3 World Champion sprinter
1st

July Cup (G1), 1,200m, Newmarket, beating Limato, Brando, Caravaggio, Intelligence Cross, Growl, Intisaab, The Tin Man, Mr Lupton, Tasleet.

1st

Sprint Cup (G1), 1,200m, Haydock Park, by 4l, beating Tasleet, The Tin Man, Blue Point, Cougar Mountain, Mr Lupton, Growl, Kimberella, Brando, Queen Kindly, Magical Memory.

1st

Sandy Lane S (G2), 1,200m, Haydock Park, by 4½l, new course record 1:08.56, beating Second Thoughts, Mubtasim, Poet's Vanity, Medicine Jack, Alphabet.

2nd

Commonwealth Cup (G1), 1,200m, Royal Ascot, to Caravaggio, beating Blue Point, Bound For Nowhere, Mr Scarlet, Tis Marvellous, Straight Right, Visionary, Intelligence Cross, Legendary Lunch, Yalta.

2nd

Pavilion S (G3), 1,200m, Ascot, to Blue Point, beating Mubtasim, Tis Marvellous, Yalta, Sir Dancealot, Mokarris, Legendary Lunch, Rosie Briar.

4th

British Champions Sprint S (G1), 1,200m, Ascot, to Librisa Breeze, Tasleet, Caravaggio, beating The Tin Man, Brando, Washington DC, Donjuan Triumphant, Quiet Reflection, Danzeno, Alphabet, Intelligence Cross.
At 4
1st

Duke Of York S (G2), 1,200m, York, by 2l, beating Brando, Sir Dancealot, Ornate, Artistica.

2nd

British Champions Sprint S (G1), 1,200m, Ascot, to Sands Of Mali, beating Donjuan Triumphant, Brando, Sir Dancealot, Projection, The Tin Man, Tasleet, Limato, Son Of Rest, Librisa Breeze, Speak In Colours, Dream Of Dreams.
 Timeform 132